Online Learning Games
Tired of your kids playing mindless online games?
Searching for fun online learning games?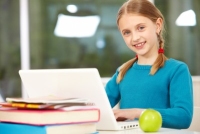 The internet has changed virtually every aspect of our lives, for better or for worse. One area that it has truly made major changes is in our ability to help education our children. While online shooting games or online RPGs are the things that normally spring to mind when you thing of internet games, the truth is that there are numerous online learning games that can help your child learn a variety of skills and lessons. From online jigsaw puzzles to online board games, there are numerous free online games that can let your kids have plenty of fun while learning skills and knowledge.


When you start looking for online learning games, you'll probably be overwhelmed with the choices. Browser based games are among the best free internet games for kids since you won't have to download any files onto your computer, won't have to pay a penny, and won't have to enter into any agreements.
Numerous companies market their free
kids online games
based on their cartoon characters or other properties, but you can find great free internet games just by running a simple search. Once you've found the best source for your free games online, you'll be able to pick the right games for your kids.
There may be online shooting games that involve shooting the right letters or overcoming obstacles with knowledge, for example. Online jigsaw puzzles or other online puzzles can help improve cognitive thinking and hand-eye coordination and offer a way to play together with your child.

Icivics is a great free online game that educates students, from grammar school to college, in civics. Featuring fun games where you can run for President, run a lawfirm that educates you in constitutional law, budgeting, and much much more. They have specific sections set aside for students, teachers, or just for fun. Importantly, as you and/or class continue to play games you gather points. The points that are accumulated can be used to donate to REAL charitable projects. The project with the most points after every 3 months will receive a substantial prize.
PLAY BUDGET HERO BELOW another cool game that teaches you how to balance the federal budget.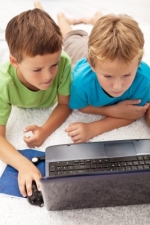 There are also numerous online board games that recreate the tabletop experience on your PC, making it easy to set up and clean up after a game and saving you money since you won't have to buy the board game – you can play the online kids games without paying a nickel for the privilege.
While plenty of free online educational games are available as browser based games, you can also find numerous free educational games downloads that allow you to save the games onto your computer for use when you don't have an internet connection.
This lets your child find free games online and then play them anywhere – even on a laptop while driving across the country. Whatever type of online free games you're looking for, there are numerous free internet games that provide fun and education simultaneously. Review some of the fun online games available and you'll be sure to find one your kids will love.
---
Return from Online Learning Games to Educational Games Home page