Brain Games Boost your Brain Function
Searching for a way to build critical brain pathways?
Brain Games are the perfect solution!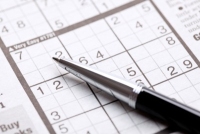 There's been plenty written about the benefits of regular exercise, and while there is truly no way to ignore the health benefits that an active lifestyle can have on your body, exercising your brain can help stimulate mental function, keep you sharp, and even help you relax.
According to Gretchen Reynolds, The New York Time Magazine, "The brain, like all muscles and organs, is a tissue, and it's function declines with underuse and age. Beginning in our late 20s, most of us will lose about 1 percent annually of the volume of the hippocamus, a key portion of the brain related to memory and certain types of learning". Intelligence games that focus on the brain are known to help develop fluid and crystallized intelligence. Extensive research has been done to make aware of the benefits of creating games that focus on maintaining our brain function properly.
Something as simple as doing online Sudoku puzzles or Mastering Sudoku Week by Week: 52 Steps to Becoming a Sudoku Wizard
can help you exercise your brain, and there are plenty of brain-boosting games for kids to help improve their brainpower as well. While simple, relaxing games are great, adding a few brain games to your routine can provide you with plenty of mental benefits and shouldn't be ignored.
There are plenty of brain-bending games for kids that can help give them fun and help them learn new skills. Logic games for kids are great ways to help them learn to use logic to solve problems and can help stimulate their thought processes. If your child loves horses then the
Horse Games & Puzzles for Kids: 102 Brainteasers, Word Games, Jokes & Riddles, Picture Puzzlers, Matches & Logic Tests for Horse-Loving Kids
will help do just that.
The Memory Trainer
is an excellent free resource that will train your brain. Memory games are one of the oldest types of brain-boosting games but still are no less useful today than they ever were. And strategy games, ranging from chess to Settlers of Catan and beyond, are great ways to help them learn planning, rational thinking, and more. Simply put, there's no limit to the amount of learning possible from the right learning games.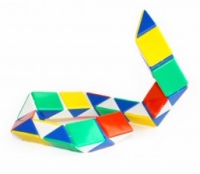 Of course, adults can get a lot of enjoyment from brain-flexing games as well. Sudoku puzzles have grown in popularity, and with good reason. You can buy Sudoku books or just hop on the internet to play some free online Sudoku puzzles Andoku Sudoku 2 Free
, and the very nature of the game ensures that you'll never play the same one twice.
There are plenty of free puzzle games online that can help you enjoy some downtime while giving your brain a workout, and studies have found very real benefits to these types of games.
In short, there's no reason not to try out various brain-exercising games to find the ones that you and your family like. You can even use Brain Games for Kids #1 (Brain Games Kids)
with your children so that you get to spend quality time with them while boosting their brainpower.
And when you've got time to yourself, unwinding with some free puzzle games is a great way to relax and recharge yourself. From memory games to strategy games, brain-stretching games are one of the most important types of games on the market and are a type of game that everyone should take it upon themselves to try.
---
Return from Brain Games page to Educational Games Home page