Pool & Beach Games Have An Opportunity To Leave Long Lasting Memories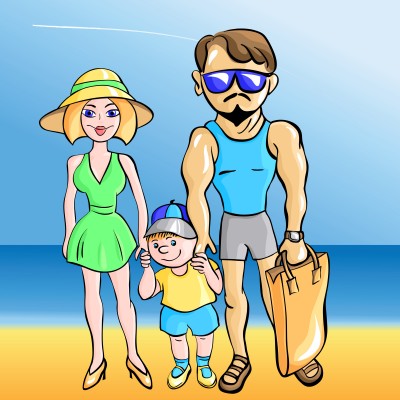 The beach is a great place to have fun, relax, and spend time with friends and family. Incorporating beach games in between all the swimming, sand castles, and surfing is a fantastic way to have fun in the sun. When I was a boy I was involved in one particular summer camp where I distinctly remember a counselor bringing along a chess board for us to play when we went out for trips to the beach. Chess is not your typical beach game, but it gave me the opportunity to learn the game. This particular counselor was an older fellow who year after year would bring along a chess board for the kids to play against him. The kids never played against each other too much because it was always against him. If your searching for ideas on what games to play at the beach then take a look at a few of these wonderful activities and create long lasting memories.


Football


I know football is not your typical beach game but it can be very rewarding physically. By running in the sand, the lower body exuberates a lot in strength and conditioning. Just watch out that you don't kick sand in people's faces as your scoring a touchdown.


Nature Trivia


Take a walk along the beach and point out various elements having to do with nature. You can ask questions about crabs, snails, seashells and all of the other fascinating things along the beach. Some of the questions that could be asked are:


Where do snails come from?


Where do seashells originate from?


Do crabs only live at the beach?


The possibilities are endless when it comes to these types of ocean games. You can always take the trivia to the water and start the game with jellyfish, seaweed, fish, water, and other forces of nature. If there are questions that no one has an answer to then you can always look it up later at your local library or favorite search engine if you're on the Internet.


Water Polo


A great way to make some new friends at the pool or just have some fun with family and friends is with water polo. This game is fun, exciting, and will keep you entertained for hours. You will need to bring a ball for water polo, a goal kit, and some enthusiasm. For more information on setting up a water polo match check out the Halex Splash Power Water Polo Set
.


Whatever games or game you decide to play at the beach will vary depending on location or the amount of people located at the beach. If it is too crowded then you may have to resort to activities like board games, Frisbee, and card games. If it is not crowded then beach volleyball (Franklin Sports Classic Volleyball Set
), badminton (Sportcraft Four Player Badminton Racket Set by Sportcraft
), or other fun games maybe the beach game for you.
---
Return from Beach Games page to Educational Games Home page